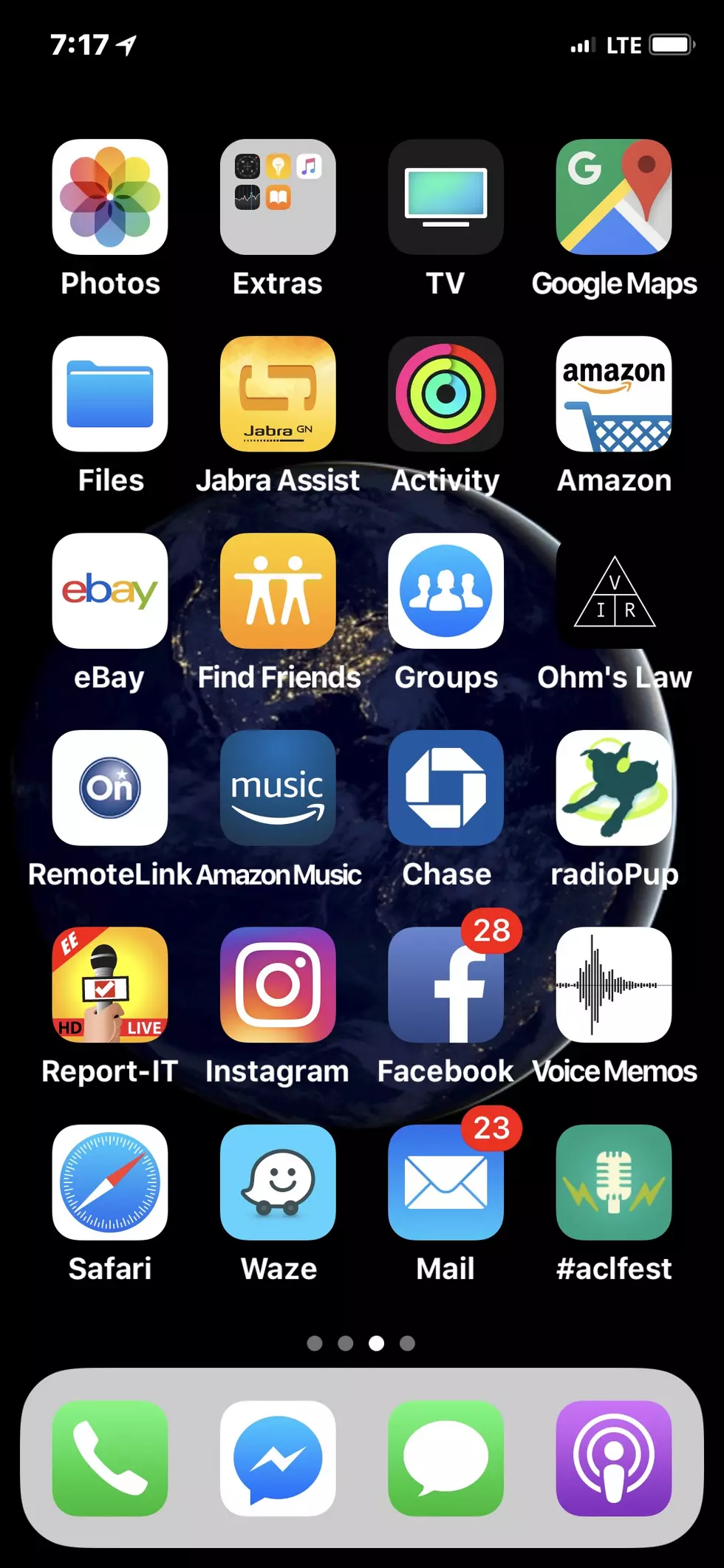 The iPhone X – Dan's Unsolicited Review
Dan Patrick - iPhone X Screen Shot
The iPhone X, or as it's pronounced, "ten" has been in my possession since launch day. Here are my thoughts on the phone, that you didn't ask me for. 
How did I come by this amazing piece of tech on the day it was available to consumers? I didn't wait in line, I didn't travel to the closest Apple store. I just woke up in the middle of the night at 2 am, and pre-ordered it straight from AT&T. The process was easy, and I got exactly what I wanted, a Space Grey 256g Apple iPhone X. It was time for a new phone, and I was still using my 3 year old iPhone 6 at the time. I also had an iPhone 7 Plus, and iPhone 8 at times, but they were never different enough to justify keeping after a quick review.
Having had all of those phones, just let me say, this is the one. If you are like me and have had every Apple device since the company was in it's infancy, you are going to want this. I am on my second iPad, 10th iPhone, 3rd Computer, Ear Pods, Pen and have had everything in between. The naysayers are just wrong. You want this phone.
I know the price tag is outrageous, but when you want the best, you have to pay for it. I am just paying a monthly charge on my AT&T bill to buy the phone. Just like my watch, iPad Pro, and every other phone I have ever have. The price doesn't bother me when it is put into digestible bites, much like any major purchase.
So far everything about this device has been great. I got a screen protector, and Spigen case off Amazon a couple of days before the launch, and they are perfect. Facial recognition is working fine, and the only issue it has is low light. It still works, just a bit slower in the dark. It recognizes me in sunglasses faster than it recognizes me in the dark. It is the most responsive phone I have ever had. When you press something, it just works. There's no need searching for the best operating system, just a phone that does what I need it to. I have simple phone needs, but apparently expensive tastes.
So far it's the picture quality I have really enjoyed. This phone has a 12mp camera, something you had to pay dearly for just 6 years ago, and was a professional stand alone camara feature. I took this picture and it saved it at an insane 31MB, I had to downsize it to 2MB, just to post it here.
What do you think about the iPhone X? Do you want one? Do you have one? Comment below, and let us know.