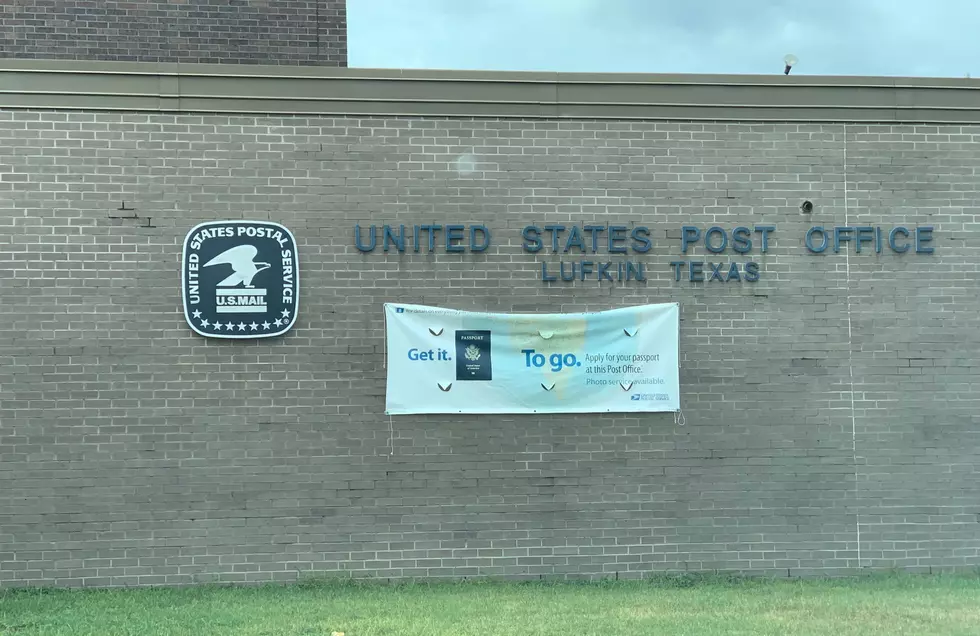 The Post Office Is Now Hiring Rural Carriers In Lufkin, Texas
Dan Patrick - TSM
Neither rain nor sleet nor snow...is actually not the official motto of the U.S. Postal Service. Did you know that they don't actually have a motto?
It certainly is applicable to the job that many of our rural mail carriers experience and work through in Deep East Texas. The Lufkin Post Office has an opening right now if you are up to the task.
If you have ever seen a private vehicle with a light on top and some U.S. Mail magnets, that is the job they are hiring for right now. You will have to use your own vehicle to deliver out of, and there are no exceptions.
Working On Holidays Doing Hard Physical Work As A Rural Mail Carrier
The opening is a non-career position, but it may lead to a career at the post office. It does pay $19.06 an hour, but you are going to work for it.
The job is physically demanding, and the work is performed outdoors in all kinds of weather. You will be required to load and unload mail and parcels weighing as much as 70lbs.
This is also not a nine to five job, as you will be working a lot of hours every day of the week. There is no set schedule at all.
You will be working in the extreme cold, extreme heat, torrential downpours, and sunshine. Whatever mother nature dishes out that day.
If this all still sounds interesting to you, I found a link that you can use to go directly to the application. The website is best viewed with a computer. CLICK HERE
The 10 Jobs Most People Wouldn't Do For Any Amount of Money
TOP 25: The Highest Paying Jobs in Texas
I don't know personally if there is any truth to the old saying "more money, more problems." But I do know there are a few songs about it, and that I'd love to find out if it 's true. And chances are if your job isn't on this list, you'd like to know more about those problems as well.
READ MORE: See 50 remote jobs that can pay well
Top 10 Best Summer Jobs for Teenagers