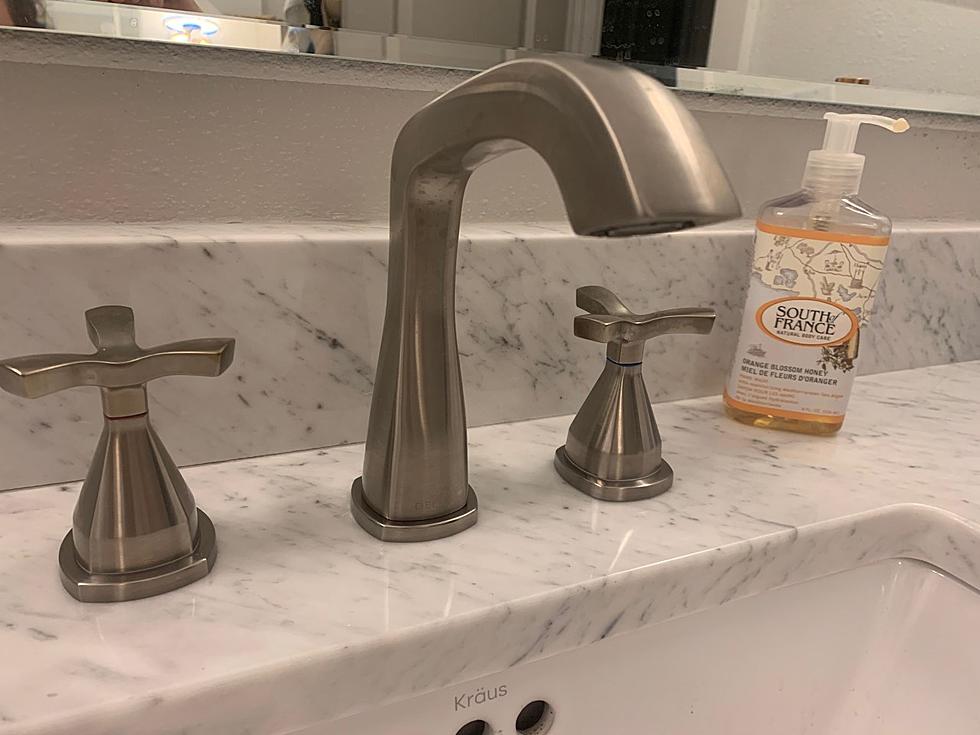 What To Do When The Water Comes Back On
Photo: Tara Holley
Water getting to homes across the Pineywoods stopped as power to our water infrastructure went out due to a week of freezing rain and freezing temperatures. Over the next few days, these water systems will be energized again, and water will start to flow. What do we need to do as residents once that happens?
Check every area inside and outside your property for water leaks. The entire yard, along the outside walls, and under the house should be inspected. If you notice any leaks, you should turn the water off to your property. If you don't have the tools to do that, just call your city or towns non emergency line. They will come out and turn it off for you.  If during your search you notice tree limbs hanging on power lines or any downed power lines, alert your power company.
If everything checks out, the first time you turn the water on there might be air in the lines. You might get a lot of sputtering and popping out of the faucets at first. Then once your flow increases, and you are at a normal pressure you can start the water systems in your house. If you turned off your hot water heater and you have power again, you should be able to turn it back on at that time. 
I can almost guarantee you are under a boil water notice at this time (2/19/21) so once you get water, before drinking or cooking with it, you must boil it vigorously for 2 min. Then turn it off so it can cool back to room temperature before using.
The systems have been off for a long time, but we must resist the urge to use a lot of water. Dishes and laundry can wait. The City of Lufkin and Nacogdoches are asking once you get water, to conserve it. Short 5min showers after not showering for days is hard, but if we all work to conserve water, it will help.
Pineywoods DIY Sleds