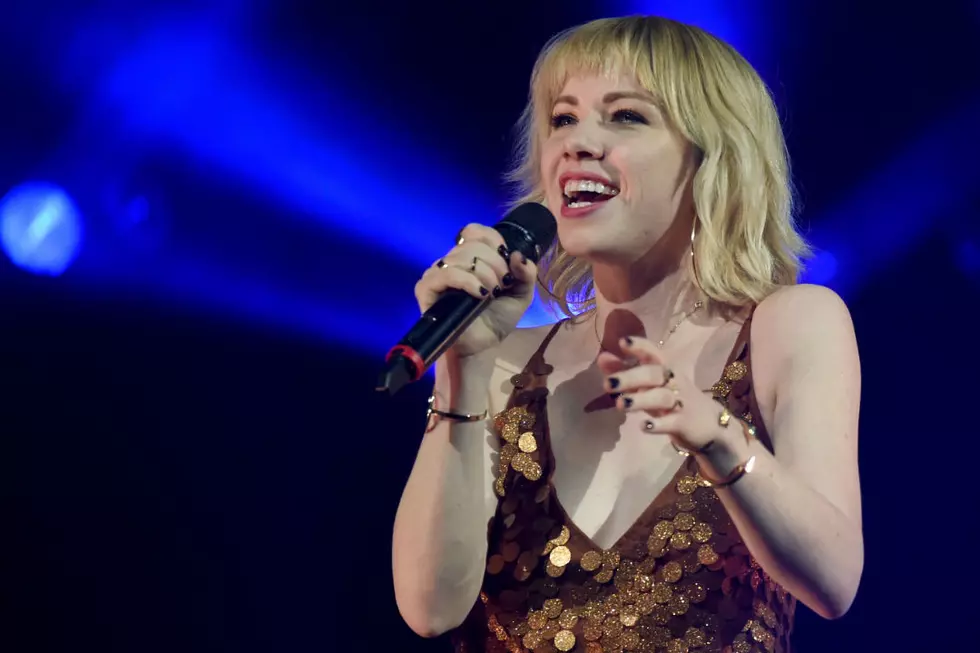 Carly Rae Jepsen Teases New Track "This Love Isn't Crazy"
Ethan Miller, Getty Images
Prepare yourself for some resurfaced emotion — Carly Rae Jepsen has teased some brand new material, and you're probably going to really really really really really really like it.
In an Instagram story posted Sunday (April 1) that was eventually captured by @VotreCroix, the singer's new track "This Love Isn't Crazy" floods a recording studio and leaves the room's technicians bopping along.
"You're holding my hand now / This love isn't crazy, this love isn't crazy, this love isn't crazy," Jepsen pleads over the reliably bubblegum chorus.
And fans went wild over the snippet.
"She's coming folks. She will rise again!!!" one wrote, while another noted "MISS CARLY RAE JEPSEN IS COMING FOR MY THROAT."
And if a new disco sound is coming, it would certainly put some recent hints into context. In 2016, Jepsen told the Vancouver Sun, "I can't explain what we're doing right now, but we're very much into disco-y things, whatever this next album may or may not turn out to be."
She also told The Fader: "I really started [the new album] from a disco-inspired place...Like Donna Summer: dreamy, sexy disco..."