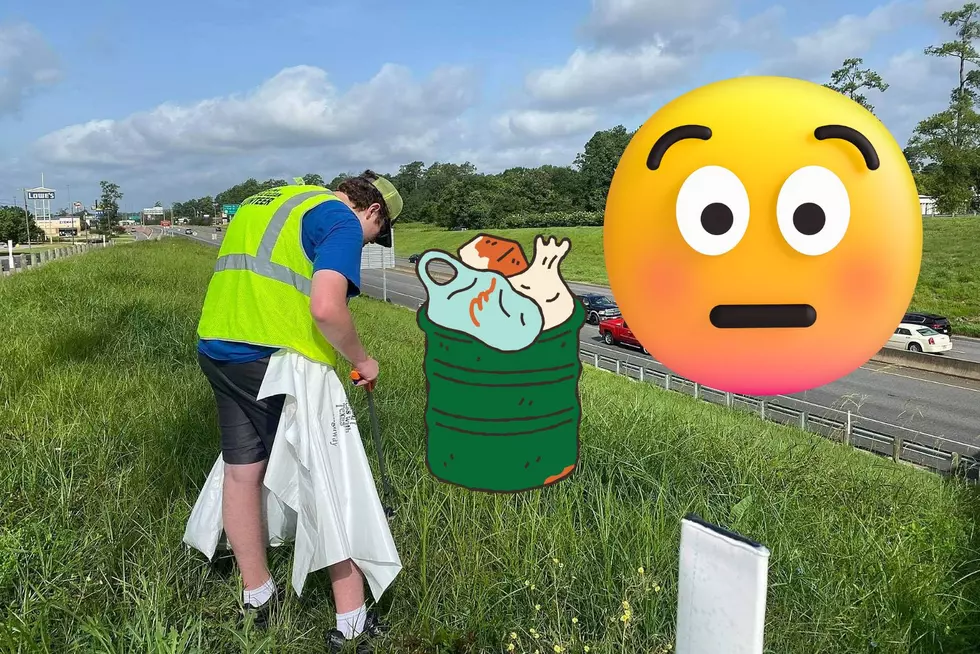 5 Surprising Items That Are Illegal To Throw Away In Texas
ab/c/canva
There are two different kinds of illegal dumping in the state of Texas. Here is the "what" and the "where" to consider when you are trying to get rid of stuff.
First off we will deal with the where. You can't dump solid waste in Texas if you aren't doing it at a site registered by the Texas Natural Resource Conservation Commission.
Dumping household waste on the side of the road or down a deep ditch is illegal. They will go through that trash and find a name or address on the mail to identify the culprit. Illegal dumping can result in a big fine.
Even a biodegradable, paper wrapper thrown out on the side of the road could get you a fine for littering in most towns. When it comes to trash, you have to put it in its proper place. For over 35 years, the "Don't Mess With Texas" campaign has done a great job getting Texans involved in keeping Texas beautiful.
You Can Get A Fine If You Dump Illegal Substances On Your Own Property
Even if you can legally throw some things away, you can't just throw away anything you want. If you dump illegal substances, even on your own property, you can face fines.
This is all a part of the Litter Abatement Act that went into effect in 1989. If you want to throw these types of things away, you will have to wait for a special collection in your city or county.
Angelina Beautiful/Clean has many programs in Deep East Texas that have been successful in keeping the following items out of our landfills.
5 Items Banned from Landfills in Texas
You cannot just throw these items away with you normal garbage.
12 Things You Should NEVER Recycle
While many people already know that recycling is good for the environment, they may actually be putting the wrong things in their recycling bins. Here are 12 items that most people think are recycled, but are usually just discarded into the trash at the transfer station.