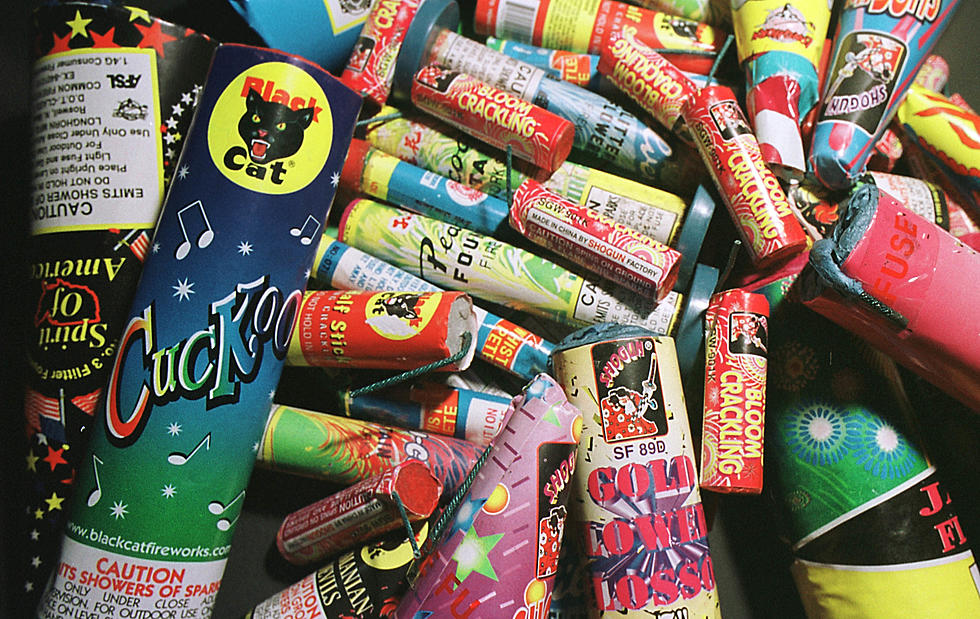 It's Fourth Of July Fireworks Season
Michael Smith, Getty Images
Sparklers, Roman candles, rockets, artillery shells and more are now being sold for 4th of July celebrations across the state of Texas.
We're not going to let coronavirus get in the way of us celebrating the birth of our great nation. Although we will be doing it a bit differently this year and much safer thanks to social distancing guidelines and practices. As we get ready to celebrate with our family and extremely close friends grilling hot dogs and burgers and eating potato salad, bbq and homemade ice cream by the pool or lake, we've got to get our stash of fireworks before we can turn our eyes toward the sky to watch some colorful explosions happen over our head.
Enter your number to get our free mobile app
Firework stands and shops in Texas will open June 24th to get you ready for the big event on the 4th. These retail stands are sometimes fundraisers for non-profit organizations, so you could be supporting a great cause in your community through midnight on July 4th. Wherever you shop for your fountains, rockets, sparklers, aerial shots, roman candles, fire crackers and smoke bombs - shop smart and remember to play safe around fireworks because they can cause serious injuries. Soon those slow burning punks will be lit to give that special spark needed to light up the East Texas sky with colorful fireworks on the 4th of July.
You can always check out one of the several professionally produced firework shows going on around East Texas instead of producing your own in your backyard, but if you choose to do so, remember it could be illegal to shoot off fireworks where you live. Most cities have ordinances banning the use of fireworks and some areas, including counties, and could have other restrictions or ordinances against the use of fireworks. Check with your local law enforcement in hopes of avoiding a hefty fine.
Have a fun and save 4th of July with your friends and family.
10 Really Cool (And Kind Of Wacky) Things For Sale On Facebook Marketplace in East Texas