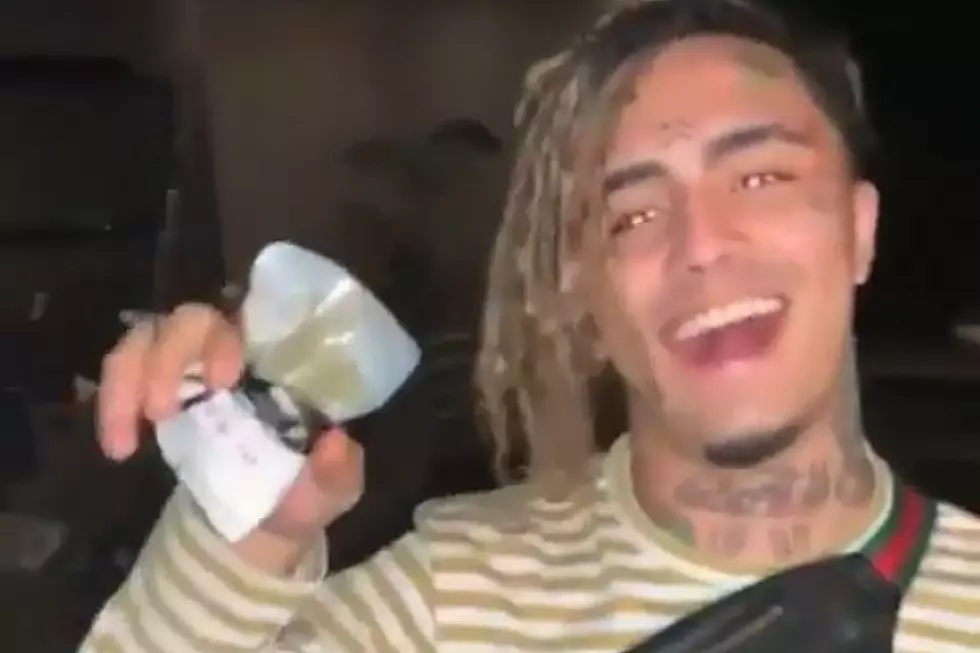 Lil Pump Sends Marijuana Balloon Into the Sky So God Can Smoke
Instagram/Lilpumpjeski
Lil Pump is safe and sound from the California wildfires, and he wants to make sure that God knows he's appreciative. Last night (Nov. 12), the 2018 XXL Freshman posted a video to his Instagram story of himself sending a helium balloon with a bag of weed attached to it into the sky.
"Alright guys, this is some bud," Pump said in the video while showing the bag to the camera. "I'm 'bout to send it up there so God can smoke."
The Miami native sent off the pack of herbs with good intentions, but it's more likely that a lucky stranger will stumble upon the care package. Either way, the "Esskeetit" rapper is clearly feeling more than blessed to be alive after evacuating his home in Calabasas, Calif. due to the raging wildfires, which are getting worse by the day.
Last week (Nov. 9), Pump posted videos of the fire, which seemed far away from his home at first. Later on, he revealed that the fire had reached his backyard, which made him evacuate immediately.
"Yo, we really got to evacuate now," Pump says in the clip while he packs up his things. "Yeah, bitch, that's how you know you rich. Ain't no broke nigga houses burning down. It's only that rich nigga shit. My house bout to burn down, bitch."
Watch Lil Pump repay God for keeping him out of harm's way with a bag of weed below.
See Photos of Lil Pump Behind the Scenes at the 2018 XXL Freshman Class Cover Shoot