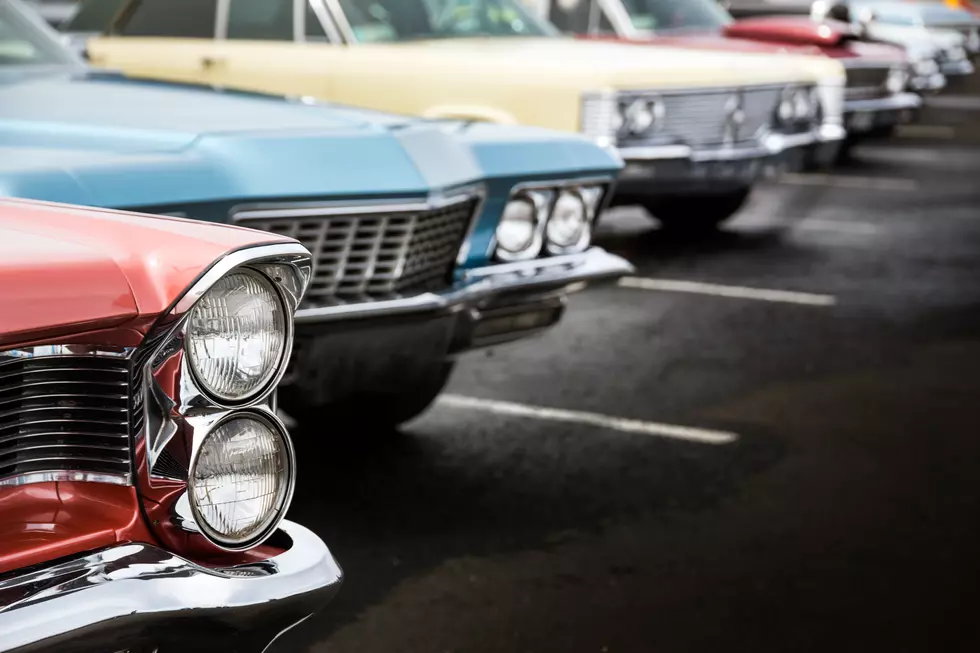 Muscle Cars for East Texas Beginners
Getty Images/iStockphoto
So, I know every one of you who clicked on this is wants to know more about muscle car is. So, let me break it down
Muscle cars are rear wheel driven with v8 engines (Not the carrot juice)
They are inherently American by birth and considered exotic by other nations
They have sparked rivalries with American automotive companies
They are meant to go FAST!
Common muscle cars would be Mustangs, Camaros or a Challenger.
So, you're probably interested in car shows that have muscle cars. Well we've done our research here are KFOX and I have two events. HUGE disclaimer, they are mostly classic car shows. Meaning it may not be guaranteed that you'll actually get to admire a muscle car.
1

Ft. Worth, TX – "Ties to the Past Antique Mall Classic Car Show

Located only a short three hour drive west of Nacogdoches/Lufkin area you will find yourself in my gorgeous home of Dallas, now if you keep going west you will also find Fort Worth. This upcoming Saturday Nov. 2nd they are having a car show at the address below:
6901 Camp Bowie Boulevard, Ft. Worth, TX 76116.

Everyone is invited and there are 42 awards to be crowned.

2

Houston, TX – "Gateway Classic Cars Caffeine and Chrome

Located two and a half hours south of Nacogdoches/Lufkin area is Houston. At this event everyone is welcome meaning if you've got a muscle car you want to show off this is definitely the place for you. They'll be offering breakfast items such as donuts and coffee and there's no admissions fee. That sounds pretty amazing!
1910 Cypress Station Dr Suite 200 Houston, TX, 77090

Now be aware this event isn't happening until Dec 28th. We're waiting in anticipation just like you!