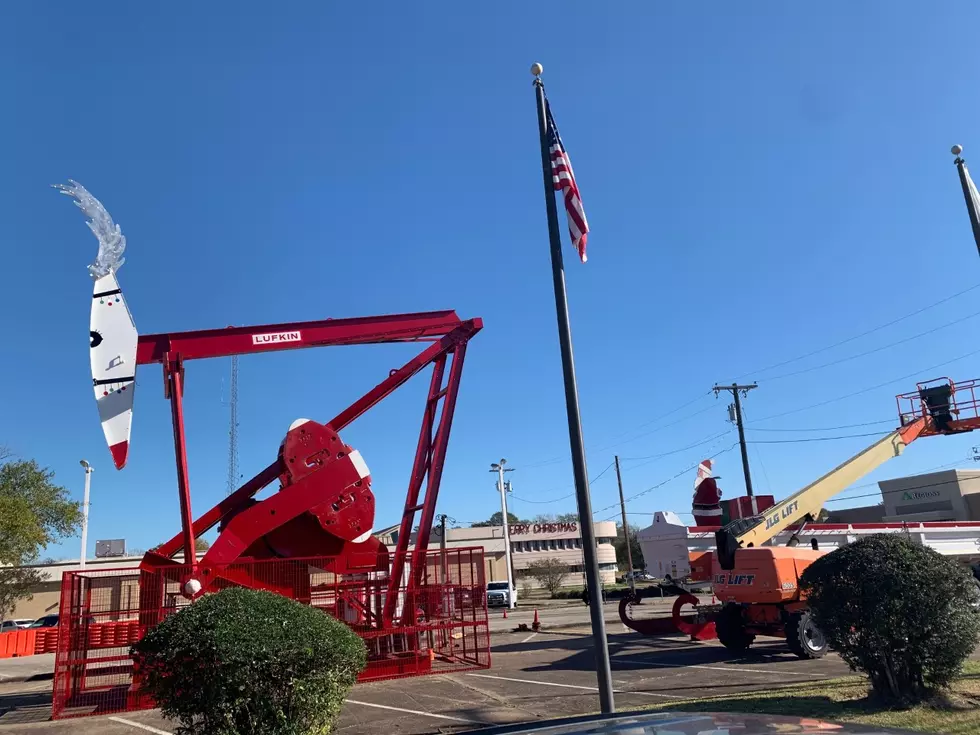 Rudolph Is Up, Some Still Salty About Location
Last year Rudolph The Red Nose Pumping Unit was put downtown. He was next to the Municipal Court House for the first time. People were on facebook talking about the location. Change is not a thing in Lufkin, we don't like it. It's never for the better in some people's minds no matter what yous say. Last year it went so far as a petition.
Here we are in 2020, and residents are just as itchy about it. Pot stirrers in the "What's Happening Angelina County" facebook page posted up a picture of the now assembled, but not lit pumping unit. A year later, and putting it right back downtown where it was the year before, is still a point of contention. The Lufkin bah humbugs are out in force. Over 365 comments, luckily some were positive.
It's Rudolph's history that makes it so very polarizing. If you are new to the area, you don't know the details. Lufkin Industries, GE, Baker-Hughes are all names brought up in the discussion of it's past. A reminder of jobs lost for some, is a positive memory of childhood for others.
I am in the group of people that say, "I am just glad we have it at all." Things could have been very different, and I appreciate the City of Lufkin leaders and business people that made it a priority to keep putting it up every year. I know it was great for all the people that don't live here, to whip by it at 80mph on the loop. I just don't think those people care as much as you think. I mean look how much trash is on the loop now.
Enter your number to get our free mobile app