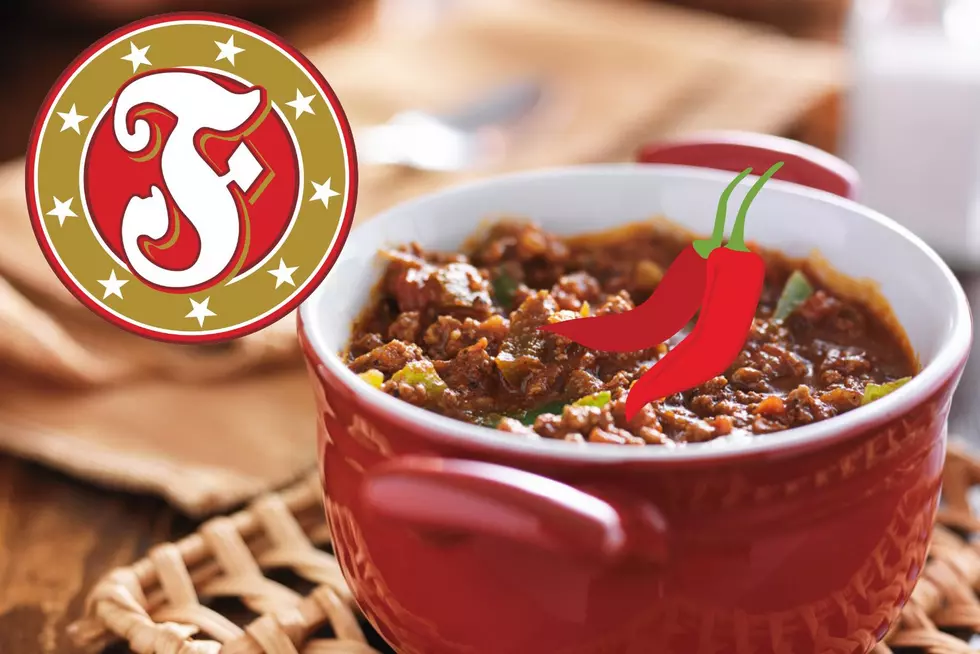 Spicy Texas Style Chili Abounds At Popular Nacogdoches Brewery
fredoniabrewery/facebook/canva/rez-art
Though some parts of the country have been in a deep freeze on and off for the past few months, it's finally starting to cool down here. Leave it to Fredonia Brewery in the Oldest Town in Texas to heat it back up with their first-ever Chill-Y Cook-Off.
There is always a heated debate about what constitutes chili in Texas, and if it should include beans. I'm sure the chili that was eaten by the first residents of Nacogdoches didn't have beans, and I'll leave it at that.
This is an anything-goes competition, and you never know what the cooks will have up their sleeves. There are 10 customers competing as amateurs and a few professional entries.
Come Sample Chili At The Fredonia Breweries First Chill-Y Cook-Off
Customers are invited to hang out and taste test all of the chili recipes that the professionals and amateurs cook from 1 PM to 5 PM. Competitors will be at the brewery with their finished chili on Saturday, January 21, 2023 at 1 PM.
Five judges will start tasting at 2 PM and winners will be announced at 3 PM. There will be two rounds of judging to find the best food truck and best amateur chili.
All of these amateurs are taking this very seriously and some have already started their test pots. Amateur registration is closed and no walk-ups will be accepted, so you can just show up and sample the interesting entries.
Fredonia Brewery will provide bowls and spoons along with limited toppings for customers to add to their bowls. Nothing goes together like beer and chili, so this has all the makings of an interesting afternoon in downtown Nacogdoches.
Old Godtel Building For Sale In Nacogdoches
The structure has been many things over the years, and now someone will hopefully turn it into something new.
Farm House On The Hill In Nacogdoches, Texas
You won't be roughing it in this two-story home on 40+ acres out in Nacogdoches County.