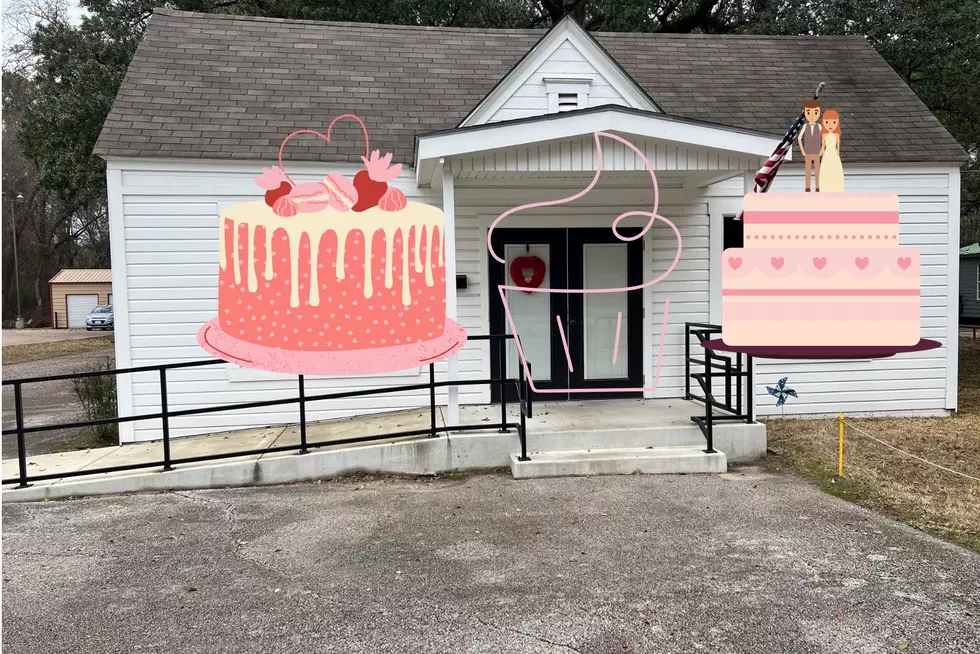 Sweet New Bakery Opening In Lufkin, Texas
tsm/canva
Have you been looking for a new go-to place to get cupcakes in Lufkin? Recently we lost Angelic Cupcakes and that left an opening in the marketplace.
Little Bit's Creations has been a home-based bakery operating under cottage law for years. Now owner Robin Windham has taken things big time with a brick-and-mortar at 1523 South First Street.
|| This Cupcake Bakery In Lufkin, Texas Closes >>
If that location sounds familiar is the former location of Red Tulip Rolling Bistro and AAA Vacuum Cleaner Service next to Dominos. I've always thought the little building was interesting and I am glad to see it's being used again.
Little Bit's Creations Opening A Brick And Mortar Location In Lufkin
Since this place is just right around the corner from the station, I stopped by there to get a photo today. There were cars and people working in the back, so it seems things are happening fast.
Little Bit's Creations has a lot more than cupcakes, they also make unique cakes for every occasion. I've seen some amazing photos of their past wedding cakes, decorated cookies, and lots more.
|| Popular Lufkin Bakeshop Opens In Nacogdoches >>
You could be just as likely to get a new outfit at Little Bit's Creations as something tasty to eat. They have a variety of shirts, hoodies, and sweatshirts for sale.
Little Bit's Creations Bakery In Lufkin, Texas 
No matter what you end up buying there, everything there is Little Bit's Creations. They are open Monday - Friday from 10 am - 6 pm and Saturday from 9 pm - 7 pm.
I always love following the journey of new businesses here in Deep East Texas, and I wish all of them the best in this new endeavor.
Photos from Sweet Creations Cake and Catering Co.
Take a look at some of the creations you can expect at Sweet Creations Cake and Catering Co.
Angelic Cupcakes Reopens In Lufkin, Texas
This popular bakery found a new home at the Angelina County Farmers Market.