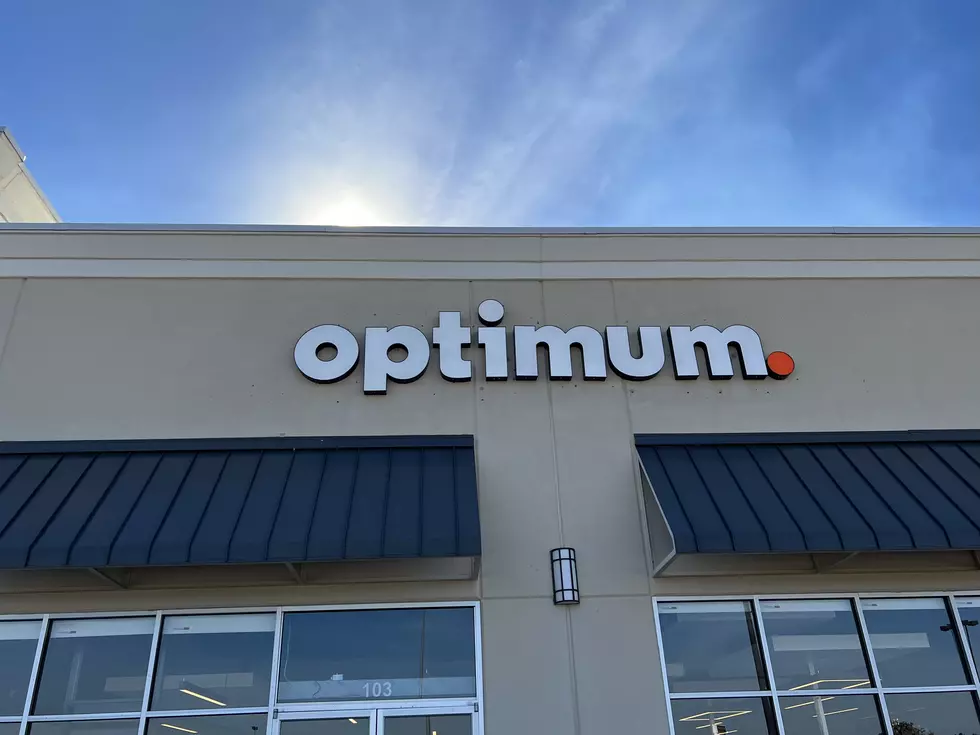 Optimum Opens New Retail Store In Lufkin, Texas
tsm
The Suddenlink store in Lufkin on South First Street permanently closed back in the summer of 2020. Since then one of our only local options for Cable TV and Internet has gone through many changes.
If you were a Suddenlink customer you are now an Optimum customer. I stopped in to see the new Optimum store that opened up in Lufkin, and it was so much more than I expected.
|| Old News: Suddenlink Lufkin Store Closed >>
This is way more than just a place to pay your cable bill in person. I was amazed to see tons of phones and all-new equipment to elevate your TV viewing experience.
All New Optimum State-Of-The-Art Retail Store Opens In Lufkin
The new interactive store is like nothing you have ever seen in Lufkin. I would say it reminds me of a more upscale Apple store if there is such a thing.
It's the perfect atmosphere to explore all that Optimum has to offer including internet, Smart WiFi 6, mobile, TV, and home phone services. You can even pay your bill if you so desire, which is something we have been without for over two years.
They have so many new things. If you have Optimum you need to stop by and trade in that old cable box for some of the amazing hardware they have now. I was blown away when I was able to watch cable on Apple TV.
Where Is The New Optimum Store In Lufkin, Texas?
Optimum is in the South Loop Crossing shopping center at 4505 South Medford Drive, Suite 103. They are right between Five Below and Sally Beauty Supply, so you can't miss them.
"We are thrilled to welcome folks down to our brand new store in Lufkin," said Jerry Oney, Manager of Retail Sales and Operations at Optimum. "Optimum is making significant strides to enhance and modernize our retail presence."
That is exactly what I saw at the store, and everyone working at the store was nice, professional, and ready for customers. They are also currently hiring if you want to work at the newest store in Lufkin.
Both Suddenlink and Optimum are brands of the parent company, Altice USA. Last year they retired the Suddenlink brand and are Optimum in every community they serve.
They offer services in Lufkin and surrounding communities. Now they have a store to reflect that brand change and to provide a better experience for all of us customers.
Take a look for yourself at what you can expect when you stop in.
See Inside The New Optimum Store In Lufkin, Texas
This is like a more upscale Apple Store if there is such a thing. They do have tons of Apple products, so it just makes sense.
Auto Zone In Lufkin Is Now Re-Opened
A little over one year after the Autozone in Lufkin was demolished by an 18-Wheeler, it is back and brand new.