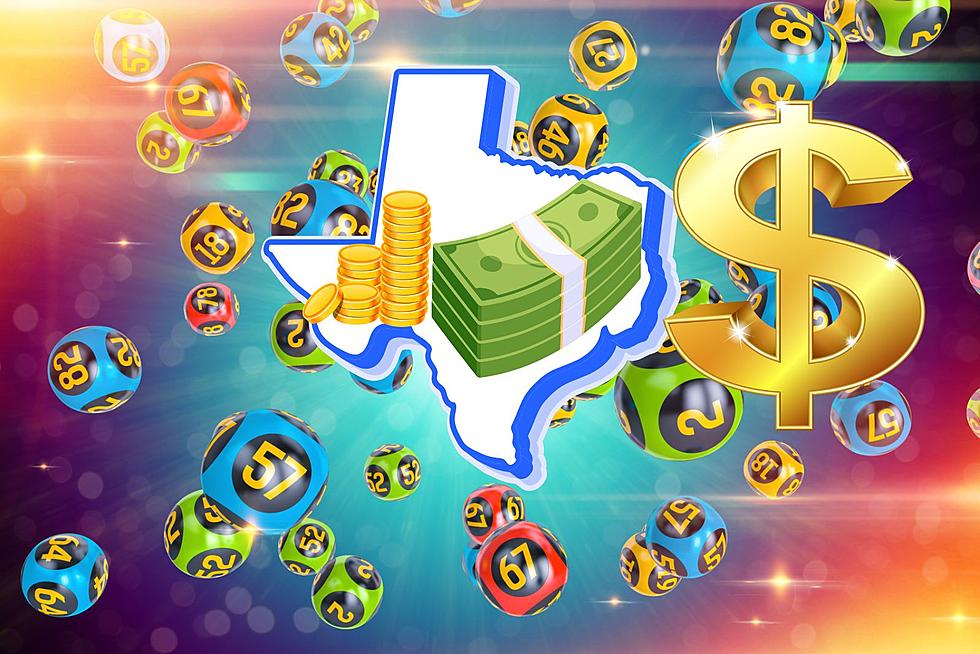 The 10 Highest Payouts in Texas Lottery History
spfdigital/canva
You can't win if you don't play.
Winners start LLC's before claiming prizes.
Texas was late to the lottery game.
The odds of hitting a massive payout like the ones featured here are slim. That doesn't stop Texans from trying their luck and purchasing tickets in hopes of a windfall.
If you are someone that regularly plays the lottery, you know the deck is stacked against you. Even if you don't ever get a huge payout, "if you don't play you can't win" always sticks in my mind.
Just like you can't gripe if you don't vote, winning the lottery in Texas all starts with one purchase. The Texas Lottery started in 1992, so we were a little late to the party compared to some states starting in the 1960s.
What Was The First Game Played By The Texas Lottery? 
The very first game was the Lone Star Millions scratch ticket, and it sold 23.2 million tickets on the first day. This broke records for first-day lottery sales.
Governor Ann Richards purchased the first Texas Lottery Ticket on May 29, 1992. It was started as a way to better fund Texas schools.
Since its start 30 years ago, more than $29 billion has gone to schools according to Texas Lottery Executive Gary Grief.
Powerball Changed The Way Texans Played The Lottery
Powerball tickets were available for sale in Texas starting in 2010, according to the North American Association of State and Provincial Lotteries.
Things have never quite been the same since, and jackpots climb higher and higher every year adding to the excitement of the games. The real fun starts once you win.
You'll notice that most of the really big winners started an LLC, in order to better protect their identity and keep more of their money intact.
Aw Yeah! These Are the 10 Highest Texas Lottery Payouts in History
We all wish to win the lottery, but only a select amount of people win large sums of money. Which are the biggest?
These Are The Steps Experts Say To Take If You Win The Lottery
After getting over the initial shock,
Moneycrashers.com
says you should do these things immediately if you win the lottery!