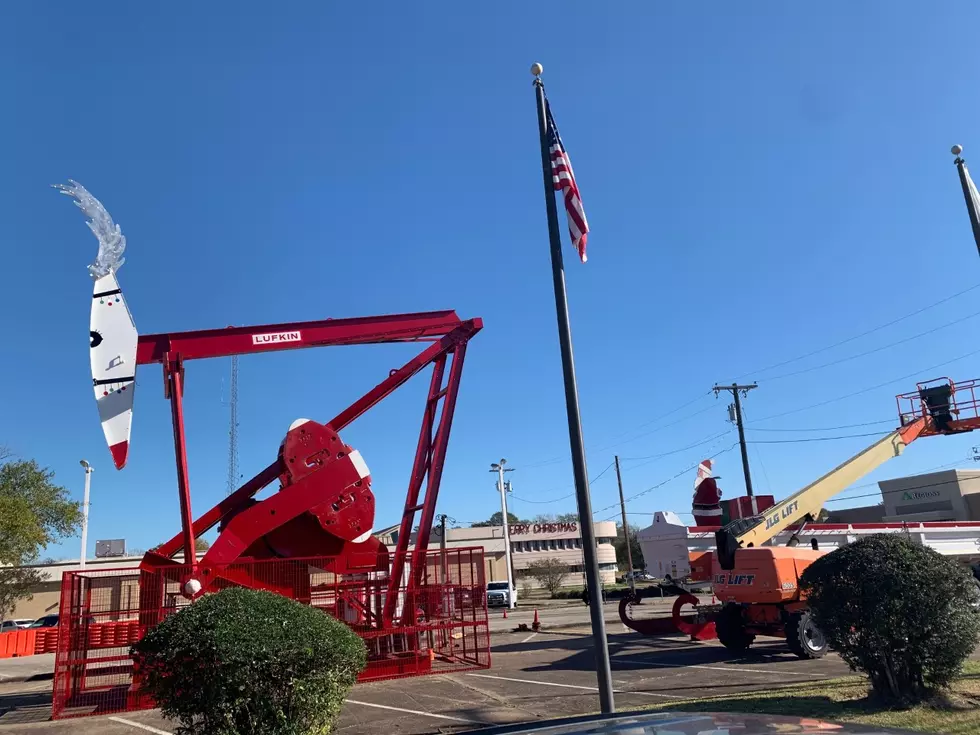 When Do They Light Up Rudolph In Downtown Lufkin?
Dan Patrick - TSM Lufkin
They are getting ready for the holiday season in Downtown Lufkin. The Christmas lights are going up all along the downtown area.
There are a ton of events planned to start at the end of this month. It all starts with Strut Your Stuffing Shopping on November 19th & 20th.
Christmas in The Pines is the place to bring the entire family for 2021. You'll get to see Santa and watch the lights and motion of Rudolph The Red Nose Pumping Unit for the first time.
Christmas in The Pines 
The 3rd Annual Christmas in The Pines will be on Saturday, December 4th, 2021 in downtown Lufkin. Vendors will be lining the streets of Downtown Lufkin for Christmas shopping starting at 2 pm.
Some of your favorite food trucks will be out there, so come hungry. From 2 pm - 4 pm you can catch a live on-stage performance from local groups.
2:30 pm - 5:30 pm Santa will be inside the Pines Theater to take complimentary pictures with the kids. Rudolph The Red Nose Pumping Unit will start its stationary trek during a ceremony that starts at 6 pm.
Become A Vendor
VIsit Lufkin will be taking your vendor applications starting now. Click Here for a link to the application to get the process started.
They are taking applications until November 30th, or until they are full. If you become a vendor you will be there on December 4th, 2021 from 2 pm till 8 pm.
I think that in-person events are becoming more common, and some are ready to get outside and enjoy the holiday season. If that continues you should have a night full of customers.
Downtown Lufkin Storm Damage
An unconfirmed tornado briefly ran though downtown Lufkin on Wednesday, October 27th, 2021. It knocked out power to Lufkin City Hall and many businesses in the area were affected.
Gorgeous Retreat On Lake Nacogdoches
A stunning custom pool and every amenity awaits inside and out.
Batmobile Coming To Jokers Dugout
These are pictures of the actual batmobile featured at the Halloween Bash at Jokers Dugout in Lufkin Mall on October 30th, 2021.