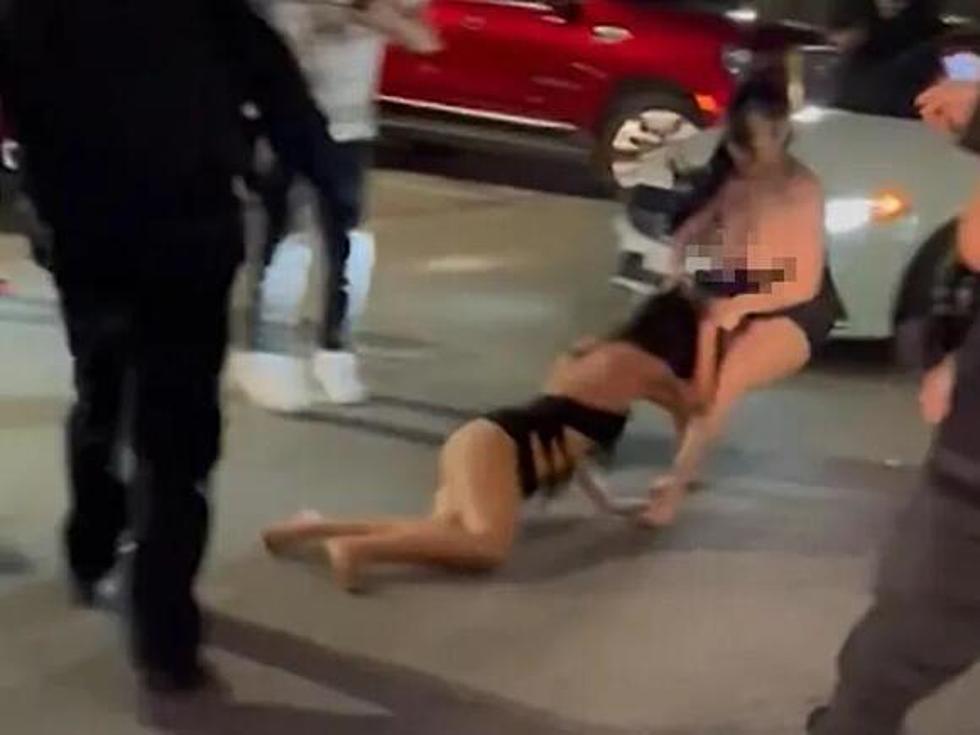 Wild Fight in Texas Involving Scantily Clad Women
Twitter/@leooooo69
Wild fight involving scantily clad women outside a Texas nightclub looks more like a huge wrestling fight you might catch at a WWE event.
This turned into quite a brawl involving several women outside a club and several people caught this crazy action on video.

Many of these scantily clad women can be seen cat fighting in this San Antonio parking lot near the Privat Social Club in San Antonio. Lots of bystanders can be seen recording the fighting and even encouraging the women to keep it up.
The melee starts with one woman grabbing another by her hair and slamming her to the ground. Those two start wrestling on the ground and exchanging punches.
On one of the videos you can see a security guard grabbing another woman and pushing her to the ground.
Two of these other elegant women are also shown on the video in a brawl with one dragging the other around the parking area.
But San Antonio Police did show up, but the fighting was already over. Witnesses told police this whole thing started when one woman got into a dispute with a security guard who maced her. And that's when things got crazy.
Reports indicate no one was seriously hurt or needed medical attention. And in fact, when the dust settled, none of the women wanted to pursue charges.
First Look: Inside the Amazon Shreveport Fulfillment Center
See Inside the Shreveport, Louisiana Amazon Fulfillment Center