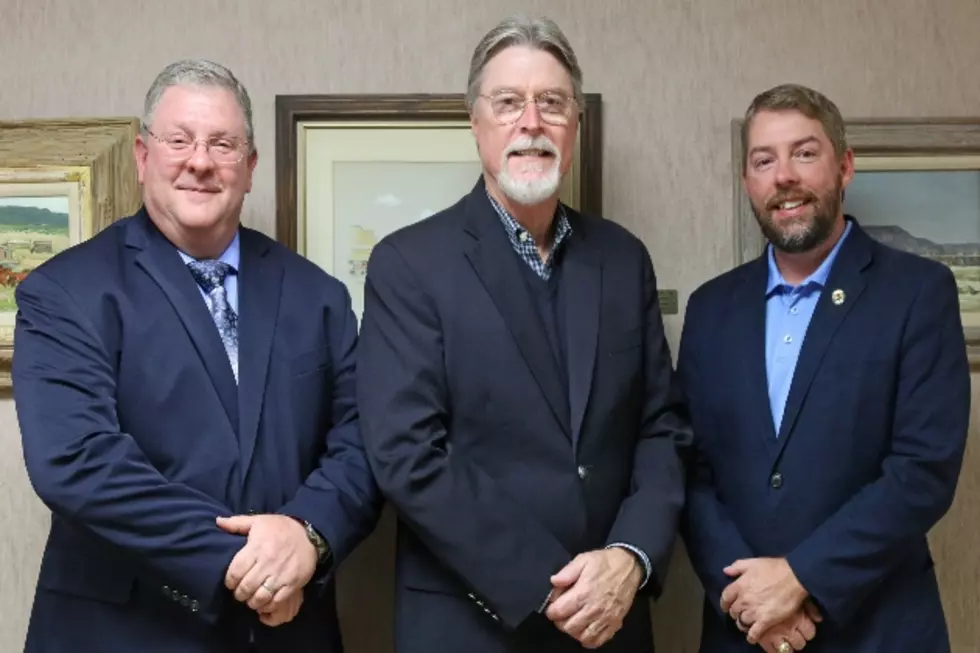 Gerald Williamson Appointed to City of Lufkin Management Team
Contributed photo/City of Lufkin
According to a release from the City of Lufkin, Director of Public Safety Gerald Williamson (pictured at left) has been officially appointed to the City of Lufkin management team.
Williamson has been serving as the acting deputy city manager since previous Deputy City Manager Bruce Green (center in picture) was named interim city manager with Keith Wright's retirement in July. Green was named city manager last week following a Lufkin city council meeting.
With Williamson's new appointment, he will share the role of assistant city manager with Jason Arnold (pictured at right). Arnold was named assistant city manager last year.
Williamson and Arnold will share the responsibility of overseeing several city departments – Williamson over administration and public safety and Arnold over public works.
The city management team was previously comprised of a deputy city manager and assistant city manager in addition to the city manager. The idea behind this restructuring is to make roles and responsibilities clearer.
Williamson, who began his career with Lufkin Police Department in 1987, said he is excited about the opportunity and hopes to continue serving the citizens of Lufkin well.
"My passion has always been public safety but being given the chance to work with so many other employees and divisions in the city is a welcomed bonus," Williamson said. "Lufkin is a vibrant community full of caring, friendly people. It's great to be in a position to serve the citizens and have the opportunity make their lives better."
Enter your number to get our free mobile app