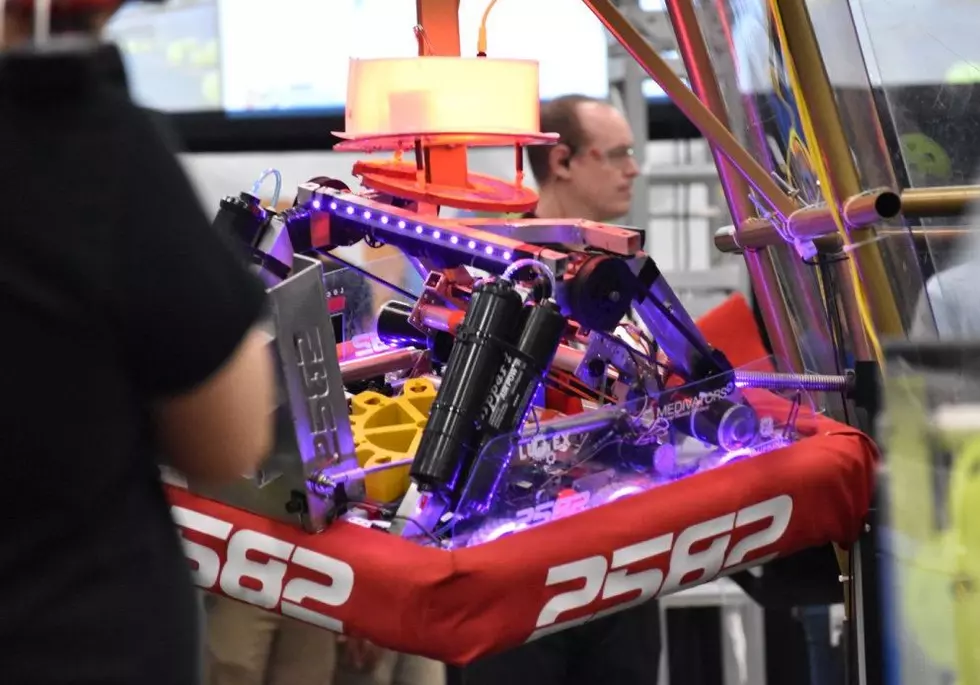 Lufkin High School Robotics Team Competes This Weekend
pantherbots via twitter
The Pantherbots, or as they are more formally known, Lufkin High School Robotics Team #2582 are on the road. They are competing is Austin against other Texas schools robotics teams.  The 2017 UIL Texas Championship is a world that you need to really check out.
The coolest thing ever, is that I am actually watching them compete right now. The robots are rushing around an arena getting things to the airships and picking up gears. You can watch too CLICK HERE.  Panthers have already qualified, and won their first match, but if you have never seen a match, it's good to watch and learn.  I think our team has what it takes to get far in the competition this year.
FIRST  (For Inspiration and Recognition of Science and Technology) was founded in 1989 to inspire young people's interest and participation in science and technology. The Robotics Competition is just one part of what it is all about.  But a huge part for us, especially this weekend. FIRST Steamworks ads a steampunk theme to the events in 2017.
There is a part for everyone to play in the event.  There is a pit crew, statistics, along with drivers and more. Lots of local kids are really having a great time with this extracurricular activity!  They even have their own events. The Robotics Club Banquet will be Monday, May 22nd from 6-7pm at the Pines Theater.
Follow them on social media for all the up to the minute details.