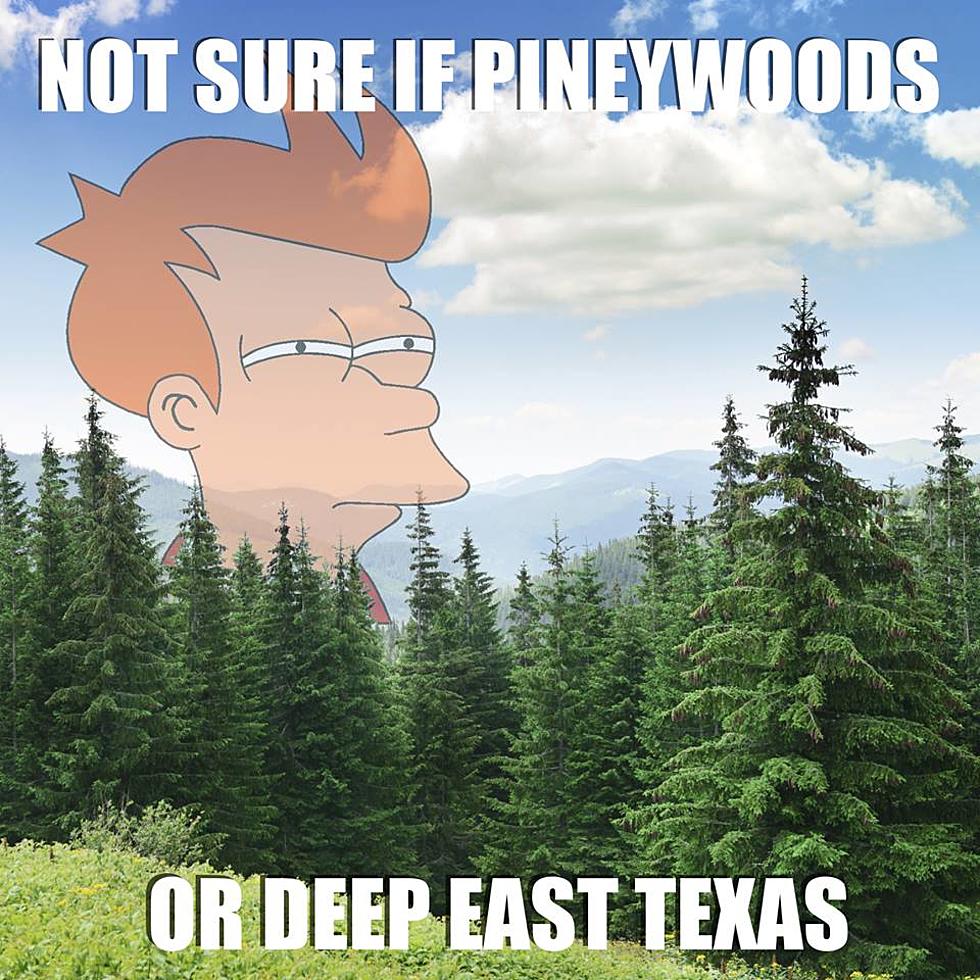 We Are Not East Texas! [OPINION]
East Texas Meme
I can't let this go. We have done stories and polls, and I still don't think anyone has come up for a good name for where we live. I wish one town would just be so large we could all be proud to be from it.
I went so far as to make a video about the fact that I can't live with this handle of "Pineywoods." The fact is, when you say we live in East Texas, media buyers send the money to Tyler. That means the money doesn't say here. Confused? Bare with me a bit longer.
If you say 'Texas Forest Country,' that sounds like a clothing store, not a place that people are from. It's just too many words.
This is really just vexing me. My cousin is from Houston if anyone asks.  Now granted he has lived in Humble, Kingwood, or Atascocita. But we have nothing like this. No unifying moniker that really is nationally known.
I can dream of a day where we have one unifying city that we could call this place. But we are so spread out. K-Fox covers 12 counties, and they aren't little ones. So if you were from Nacogdoches would you be okay telling the world you were from Lufkin? I don't think so, the debate rages on.