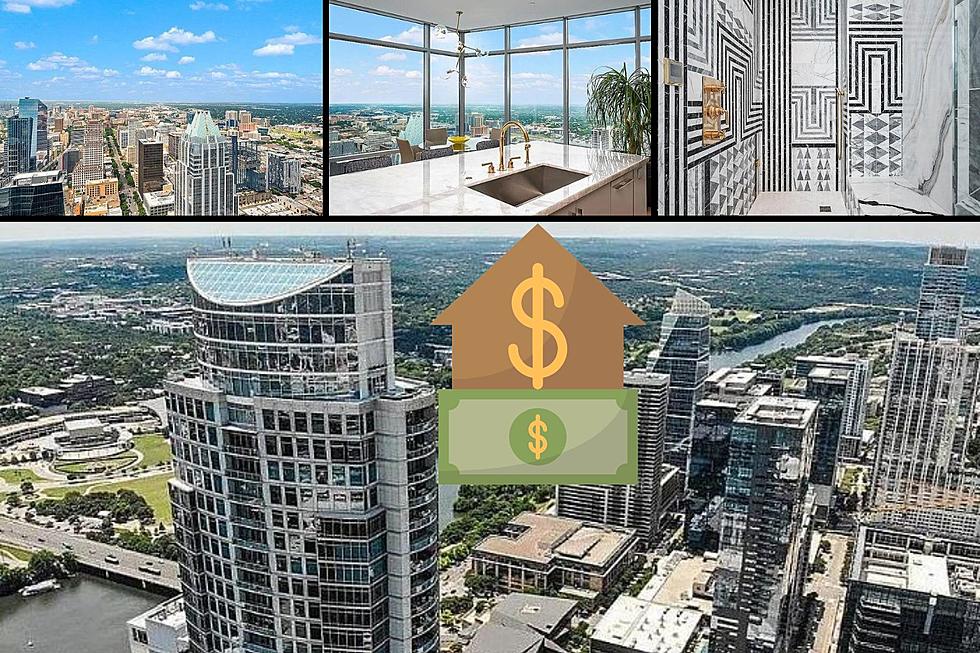 See Inside This 13M Condo In Austin, Texas
https://www.zillow.com/homedetails/200-Congress-Ave-UNIT-50T-Austin-TX-78701/83830116_zpid/?
Most expensive condo in Texas
Crazy views
13 Million Dollars
The most expensive condo listed in Texas is in the City of Austin. This palace overlooks some of the most iconic buildings in town.
The one-of-a-kind residence is on the 50th floor of The Austonian and is a 5,050-square-foot modern marvel with 3 bedrooms and 4.5 bathrooms. Not only is it listed for 13 million (an estimated 100K a month), the building has HOA fees that are more than double the price of most mortgages, coming in at $4,555 a month.
Those HOA fees fund amazing amenities like a 24/7 concierge, valet parking, a state-of-the-art fitness center, a wine cellar, a rooftop pool, and more.
Most Expensive Condo In Texas Has Panoramic Views Of Downtown Austin
You are paying for the views in this lofty condo in the heart of downtown. You can look down on the amazing Frost Tower & Texas Capitol building while you are cooking dinner in the showpiece kitchen.
The primary suite has views of Lady Bird Lake and two full bathrooms with large walk-in closets. That's why there are more bathrooms than bedrooms in this home. There is also a study and an attached laundry room.
This Condo Has Easy Access To All Austin Has To Offer
If you are in love with downtown Austin, this is the perfect place to live. The city's vibrant cultural scene is just an elevator ride from your doorstep.
If you have ever seen this building in Austin and wondered what it was like to live there, the photos from the listing are as close as most of us will ever get.
Living Luxe: A Look Inside The Most Expensive Condo For Sale In Texas
See what life is like on the 50th story of The Austonian building in downtown Austin.
Cheapest Home Listings in Deep East Texas - August 2023
Looking for a fixer-upper? Here are some of the cheapest home listings that are available in the Pineywoods as of August 2023. One each in Lufkin, Nacogdoches, and Livingston, Texas