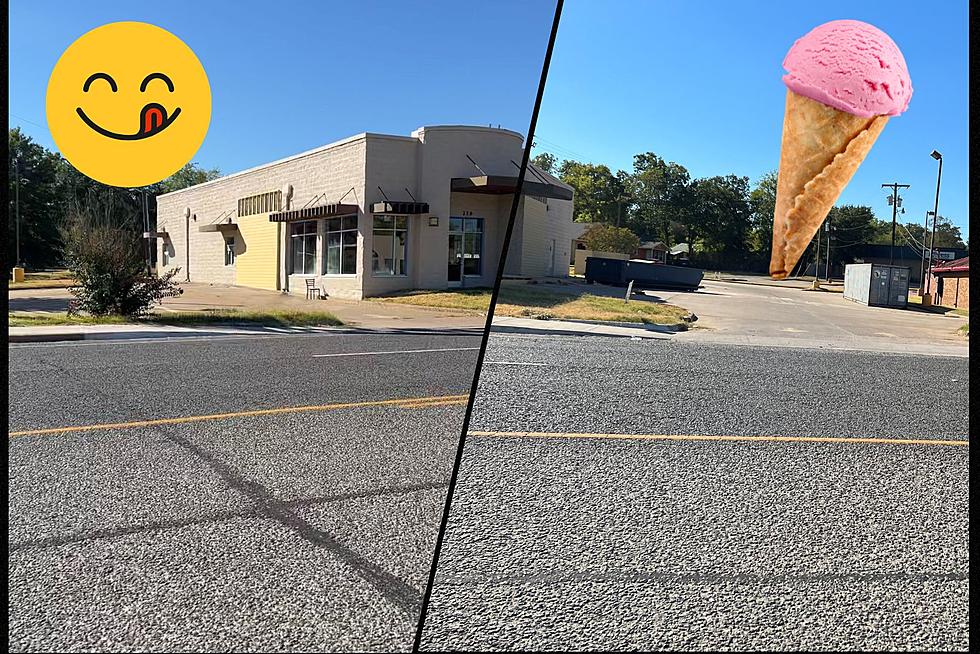 31 Flavors Are Dunkin' Their Way Back To Lufkin
Canva/TSM Lufkin
Construction going on now
Combo Store
The Return of Baskin Robbins
Growing up in Lufkin we had a Baskin Robbins. 31 flavors of fun located at 307 Timberland Drive.
Currently, that is where Liberty Tax is/was adjacent to Moody St. and one lot over from Sherwin-Williams. The popular ice cream store closed for good over 20 years ago, and we haven't had a Baskin Robbins since.
As far as I know, we have never had a Dunkin' in Lufkin, Texas at all. According to some pretty solid rumors, this is all about to change.
The Old Taco Bell In Lufkin Is Getting A Makeover On Timberland Drive 
Usually, when we get a new Taco Bell in Lufkin they just tear the old building down and start from scratch. This time they tore down a car wash instead and built a new one a little closer to McDonald's on Timberland Drive.
That left a building that was perfect for another fast food place to go in. It was de-badged and left at 216 South Timberland Drive.
Now a few months later, construction has started on the site, right down Timberland from that old Baskin Robbins. When I google "Baskin Robbins Lufkin" a picture of that old Taco Bell comes up.
Considering the rumors that have been circulating, it seems to be a sure thing that we are getting a Dunkin'/Baskin Robbins combo location like this one in Nacogdoches.
I hope all the coffee, donut, and ice cream places in town are ready for a little more competition in the marketplace if all of this turns out to be true. Until I see the sign go up, I'm usually skeptical, but this seems inevitable.
10 of the Cheapest Places to Live in the Great State of Texas
Some of the people moving here, and even native Texans may find themselves looking for more affordable places to live in the Lone Star State. Here are some great options to consider.
10 Most Unique Texas Airbnb Stays
Airbnb rentals are a convenient and unique way to enjoy a vacation. If you like to stay in something outside of a normal house, Texas is the place to find those unique stays.