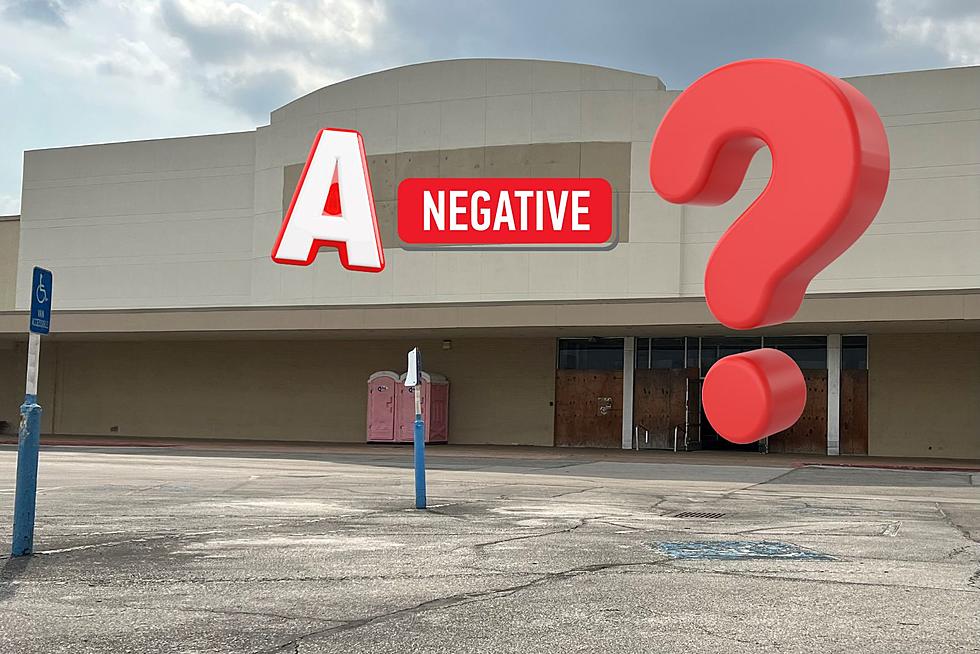 Rumors Of Atwoods Coming To Lufkin, Texas Start Again
TSM Lufkin/Canva
Doors propped open
Porta potties on-site for workers
Old Kmart building in Lufkin
Today the old Kmart building in Lufkin has started seeing work going on inside the store. The building has been vacant since the big box retailer closed its doors in 2017.
Orginally built and opened in 1969 to house Woolco, this large piece of Lufkin real estate was an anchor store for the Angelina Mall. Now there seems to be some activity there again, so rumors are popping up on social media.
The rumors go back to 2020 that an Atwoods was coming to the old Kmart Building. According to the Lufkin Daily News they contacted the Nacogdoches store to ask about the theory at the time, and they said there were no plans for an Atwoods to come to Lufkin.
Atwoods In Texas Are In A Lot Of Old Walmart Buildings
Atwoods has a history of repurposing empty, large, box retailers for their buildings. The store in Nacogdoches reminds me of trips to the store with my grandfather when it was Walmart.
Putting an Atwoods in Lufkin would bring some competition to the market for places like Tractor Supply currently located here. So far this is all just rumors, and nothing is definitive.
I took a look on the Atwoods site for any job openings in our area, but Lufkin is still not an option. They are looking for warehouse workers in Tyler, if you are interested.
Atwoods Denys Store Coming To Lufkin Again
Many Lufkinites make the trek to Nacogdoches to shop at Atwoods. I have been a customer in the past as well.
I gave them a call and the employee that answered told me that the manager had told them to tell everyone that it was just a rumor. This was the same answer as in 2020 given to other news outlets.
Something is coming to the old Kmart, so at least the building won't sit vacant. Is it an Atwoods? Many of my sources say yes, but it is still months away. We will just have to wait and see.
LOOK: These Are the 50 biggest retailers in America
Inside Amazon: A Detailed History of America's Biggest Online Retailer
Stacker
compiled a list of key moments in Amazon's history and its current business from a variety of sources. Here's a look at the events that turned an online bookstore into a global conglomerate and a self-made entrepreneur into the world's second-richest man.