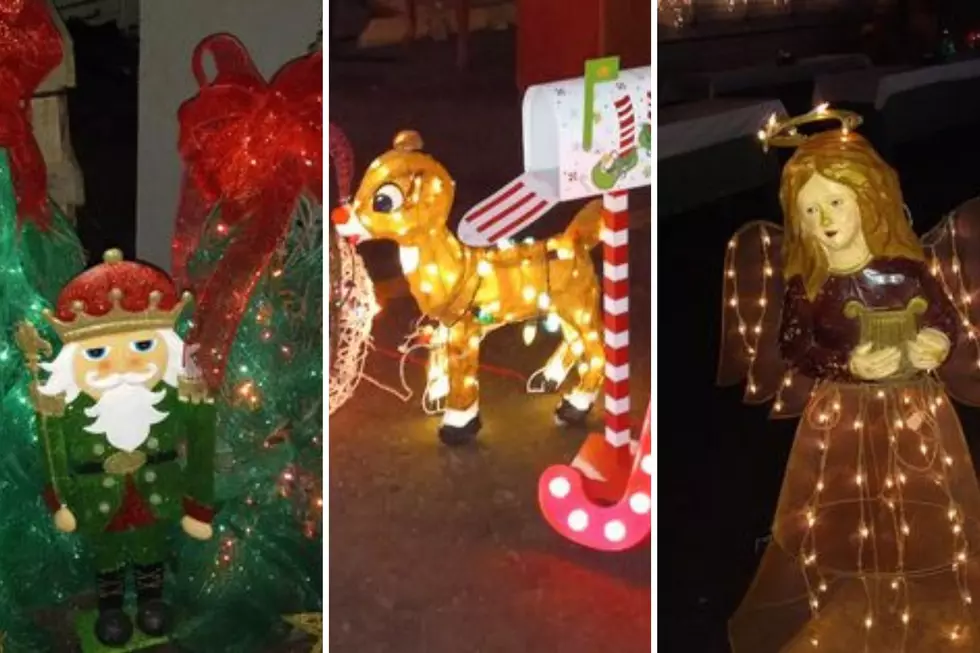 Free Winter Wonderland Drive Thru For Christmas In Lufkin, Texas
Angelina County Farmers Market/Facebook/Canva
The Angelina County Farmers Market is getting ready for its 4th Annual "Winter Wonderland" drive-thru Christmas light display. It's brought to you by Bryan's Farms and it's free, although donations are accepted.
I've gone to this event every year, and every year it keeps getting just a little bit better. Just how big it gets depends on donations received during the event.
You can find out how merry and bright Christmas in Lufkin can be with this addition to your Christmas light search. The entire family is invited and you can drive thru as much as you like.
SEE ALSO: Church Christmas Production Includes Flying Drummer Boys In Plano, Texas
When Is The Winter Wonderland Drive-Thru Lights At The Farmers Market In Lufkin?
The free drive-thru is open from 5:30 pm to 8 pm starting on Wednesday, December 7th thru 10th, 2022. Then again on December 14th thru 17th, and December 20th - 23rd.
The kids are going to love it. Even though the drive-thru is short, they pack a lot of Christmas into the drive. You will see Santa and Mrs. Claus, The Grinch, Mikey Mouse, Frosty the Snowman, and other well-known characters.
It's always fun to drive under the little covered bridge at the Angelina County Farmers Market, no matter what the occasion. I've just got word that they have some organic, locally grown oranges and grapefruit along with micro-greens, so a trip this weekend is warranted.
RELATED ARTICLE: Downtown Christmas Parade In Lufkin, Texas Is Coming
The Angelina County Farmers Market is located at 2107 South Medford Drive in Lufkin right next to Cafe Del Rio.
Top 10 Driving Violations for Texas
Here is a look at the most common driving violations in the state of Texas
Ten Cities With The Most Expensive Homes In Texas
If you got money and are ready to buy an EXPENSIVE home, these 10 Texas Cities have what you're looking for.
29 Gifts for the Blue Bell Fan in Your Life