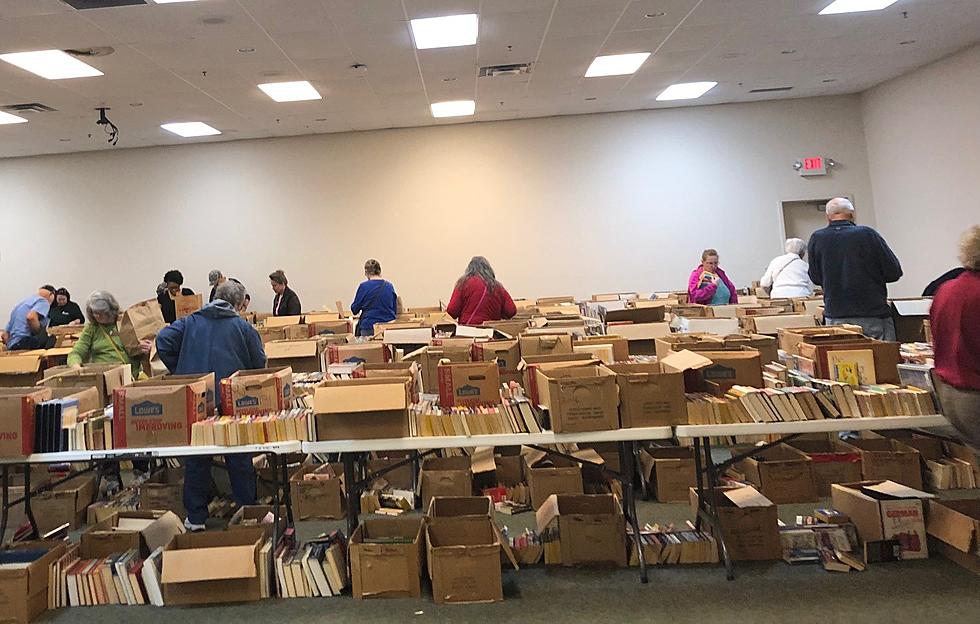 Kurth Memorial Library In Lufkin, Texas Is Having A Book Sale
Dan Patrick TSM Lufkin
Spring book sale is the week of April 24th
Paperbacks start at 50 cents
Friends of Kurth Memorial Library get first dibs
I recently heard that there were some people that wouldn't date or marry someone that doesn't own any books. I can see where that might be a deal breaker if you are an avid reader.
Make book ownership a priority and save money at the same time with the Friends of Kurth Memorial Library Spring book sale. It all starts on Monday, April 24, 2023 with paperbacks and magazines.
You can get magazines starting at 25 cents and paperbacks starting at 50 cents. These are available for purchase Monday  - Thursday at the circulation desk from 10 AM to 6:45 PM, and Friday - Saturday fro 10 AM - 5:30 PM.
Sales will be by cash or check only at the circulation desk. You'll not only get a great deal, but you will also help this Lufkin library buy even more books.
Become A Friend Of The Kurth Memorial Library
If you are wanting the first chance at all of the hardback books for sale, you can become a member of the library. You can get a single yearly membership at the circulation desk for just $5.
Thursday, April 27th is Members only night from 5 PM to 9 PM in the meeting room. You can sign up to be a member right when you come into the room if you want to shop.
Starting Friday, April 28th, and Saturday, April 29th the book sale will be open to the general public. The sale is from 10 AM to 5:30 PM on both days.
Children's books start at just 25 cents and hardcover books start at $1. There will also be a Bid Table with rare books to bid on.
They will be accepting credit and debit card payments in the meeting room. All proceeds will benefit the Kurth Memorial Library.
Volunteer At This Lufkin Texas Butterfly Garden
Get hands-on and learn what it takes to start a pollinator garden. Here are some photos of their progress so far.
Top 5 Reasons You Will Love Lufkin
If you have to only pick 5, here they are according to YOLO TX TV.