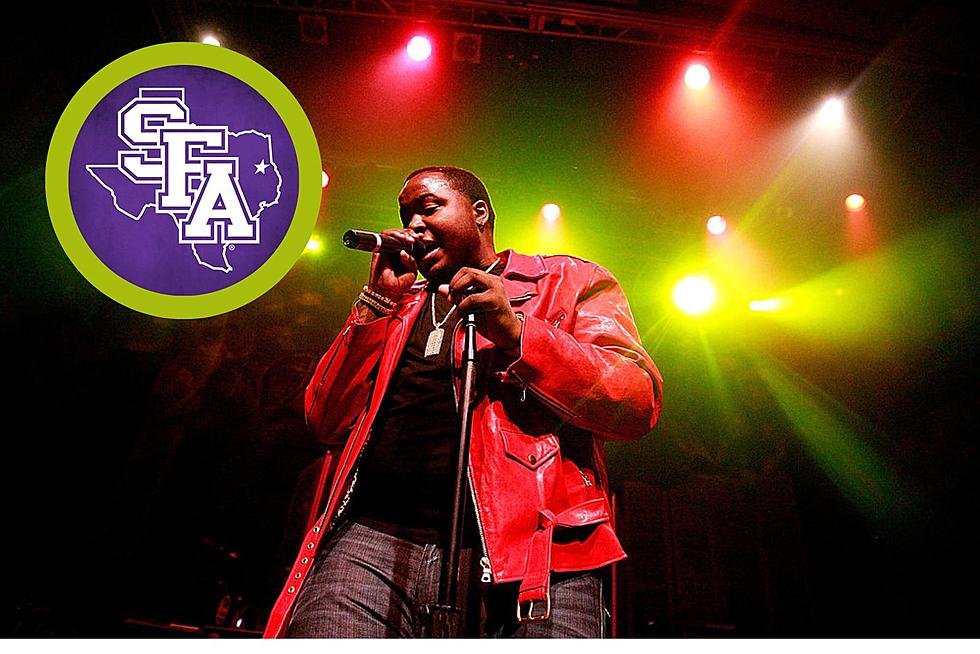 Sean Kingston To Perform At SFA In Nacogdoches, Texas
Getty/Canva/SFA/Sean Gardner / Stringer
See Sean Kingston Live At The William R. Johnson Coliseum
Sean Kingston was only 17 years old when he broke into the music scene
He has been performing ever since and making music
The Jamaican-American artist Sean Kingston is coming to Stephen F. Austin State University's Springfest. He will be there to headline the event on April 14, 2023 at 8 PM doors open at 6:30 PM.
Springfest is an event that is hosted by the Student Activities Association every year. The event is open to the public, and SFA student admission is free, but you still need to get tickets.
Non-student and faculty tickets are just $20 for concourse seating and $25 for floor seats. CLICK HERE to get your tickets to Springfest.
Sean Kingston At SFA Springfest At William R. Johnson Colisuem 
Sean has many hit songs but is best known for his 2007 number-one hit "Beautiful Girls" which topped the charts when he was only 17 years old.
I'm positive he will be performing all of the hits from "Fire Burning" to "Me Love," for students and residents alike to sing along and dance with.
According to SFA, this concert will serve to make up for the cancellation of the Fall Homecoming concert. For more details about the time that B.O.B. almost performed at SFA the story is below.
Kisean Paul Anderson, aka Sean Kingston, will "Take You There" and more than makeup for that other concert. The previous concert with B.O.B. was going to be outside where they do the bonfire, and this one will sound great and you'll be super comfortable inside the coliseum.
Best Fan-Submitted Concert Shots of 2021
We asked WPDH fans of Facebook to show us their best concert shots this year. This is what we got!
25 Huge Stars You Can See In Concert For $25 This Summer
Live Nation Concert Week is offering $25 tickets to over 3,000 shows this summer. Here's some of the stars you can get tickets to see!