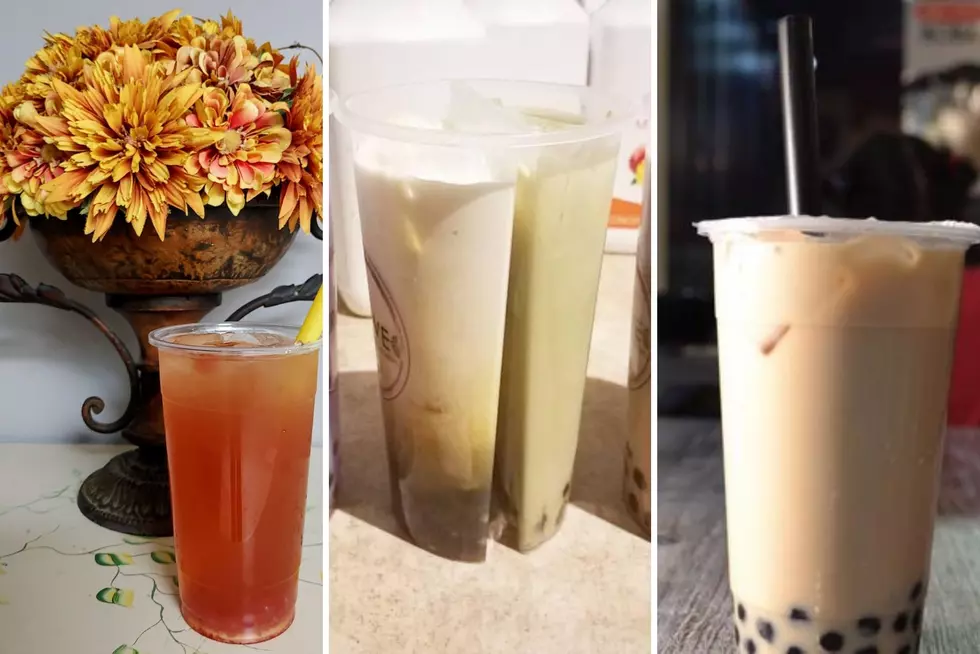 The Best Places To Get Bubble Tea In East Texas
Facebook/Canva
Bubble Tea is enjoying a boom right now thanks to a recent resurgence in the marketplace according to the Tea & Coffee trade journal. The treat goes by many other names, so you might know it as Boba Tea.
Boba is actually a Taiwanese slang word for breasts. These round little tapioca balls in a drink have many other names as well to keep it PG.
You may hear it referred to as Milk Tea, Pearl Milk Tea, or Black Pearl Tea. Around here it's usually Boba or Bubble Tea, so we will just stick with Bubble Tea.
There Are Only Two Places In Deep East Texas To Get Bubble Tea
Finding a place that has boba or bubble tea in Lufkin and Nacogdoches isn't easy. There is exactly one place to find it in Lufkin and one in Nacogdoches.
Luckily they are both very good, and you can't go wrong with either. I say these two places are the best, but they are also the only places to get this Taiwanese treat.
Lia's Kitchen in downtown Lufkin across from the Angelina County Courthouse would be the most authentic place to get bubble tea in the twin cities. They serve up all kinds of different Asian Fusion cuisine from sushi to pho. They even have great hamburgers and fries if you have a guest in your party that isn't as adventurous.
Get Your BobaTea In Nacogdoches On University Drive
In Nacogdoches, the new Nobilitea located at 1208 North University Drive has all kinds of different drinks, including lots of flavors of boba. Hope this helps you on your next boba adventure.
Roost Chicken Salad and Cafe
The Roost Chicken Salad and Cafe Opens on January 18 in Lufkin. Here's a look inside the diner and some photos of their delicious food.
Lufkin, Texas - 10 Year Challenge
The 10-year challenge is getting quite the attention on social media. Let's take a look at how certain areas around Lufkin have changed over the past ten years or so.