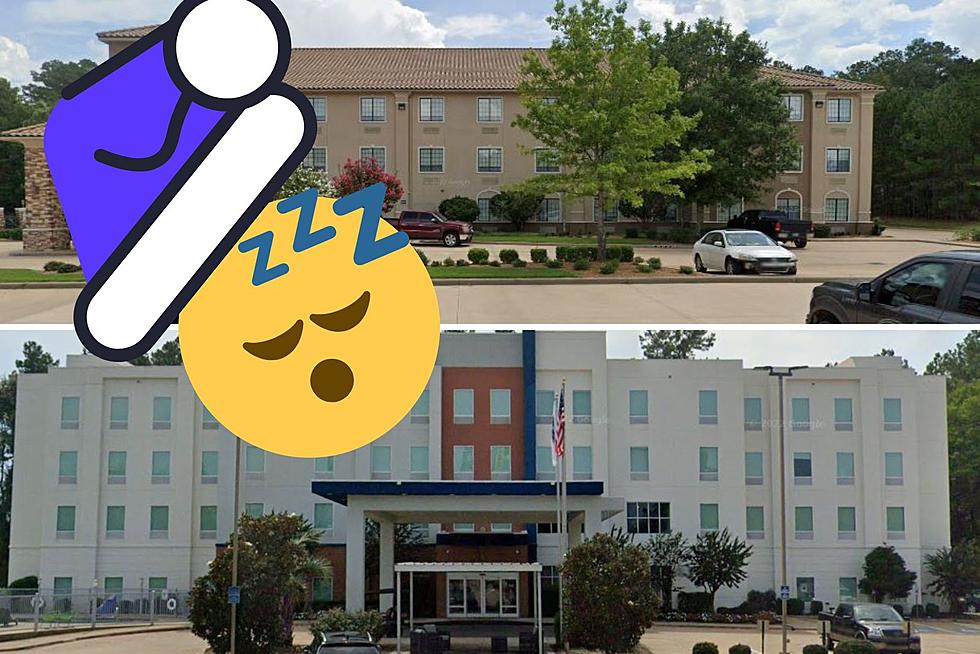 Top 5 Hotels In Lufkin, Texas
googlestreetview/canva
Small town hotels with big amenities
Large indoor pools and hot tubs
These hotels are some of the tallest buildings in town
You wouldn't think that Lufkin as a town of fewer than 50,000 people would have a need for so many hotels. Lufkin is the county seat and many of the surrounding towns don't have hotels, so that could be the reason.
There are over 20 hotels in Lufkin. They run the gamut from places you might want to double lock your doors to the large national chain hotels that comprise our list.
You get what you pay for and most of the hotels even on the top of our list average from $100 to $160 dollars a night. That might seem pricy to you, but these same rooms in a different town cost over $200 easy for a nice suite.
The Top 5 Lufkin, Texas Hotels Are All On HWY 59 / I 69
These are all national chain hotels that you have heard of before. They are all in pretty close proximity to each other and downtown Lufkin.
The only question you have to ask yourself is how close to Walmart, Tractor Supply, and Academy you want to be? There is plenty of parking at all of these locations, and you can even park your own car and boat.
Did you know that there is not one place in Lufkin that offers valet parking? If you know of one that I missed, please let me know.
There is a lot to do in and around Lufkin. Not to mention our vibrant downtown, so come on down.
If you live in Lufkin and need a room for the night in an emergency this is also a great list to have.
Lufkin will soon have another hotel to add to the list. We are getting a Hilton, of sorts.
Top Five Hotels In Lufkin, Texas
If you find yourself in Lufkin overnight, here are the best 5 hotels in town.
See Inside This Huge Abandoned Hotel In Beaumont, Texas
The abandoned Hotel Beaumont provides a glimmer of its former glory in these exclusive photos from inside this historic hotel.