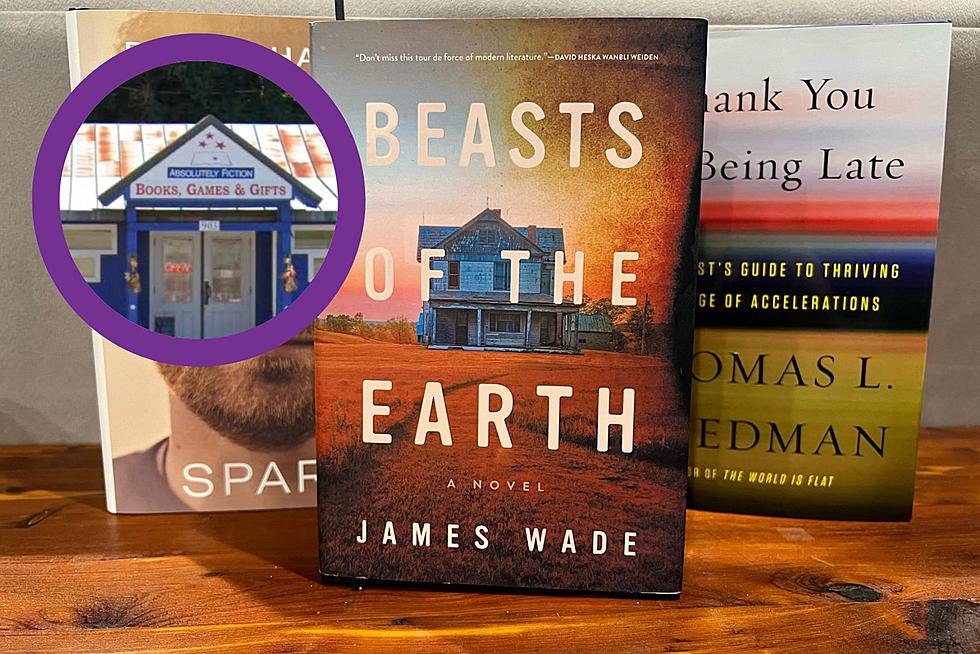 Shop At This Lufkin, Texas Bookstore Before They Move
googlemaps/tsm/canva
Absolutely Fiction Books in Lufkin is currently offering great deals before they move at the end of March.
Patrons can sign up in-store for notifications about their future location
Even though they are moving, they will continue to serve their customers
I took some time to stop by Absolutely Fiction Books this weekend in Lufkin at 903 South John Redditt Drive. I was drawn to support the local bookseller, and the deep discounts they are offering before they change locations at the end of the month (March 31, 2023).
I stopped in and was immediately met with a sign with a Sherlock Holmes-esque man's picture on it. It advised patrons to sign up in the store for notifications about their future location.
If you follow through and sign up, they are giving you a coupon for 50% off of any purchase at their new location. This further solidified that I had made a great decision in stopping by.
Most Items At Absolutely Fiction Books Are Currently 50% Off
Shopping local and getting a great deal while supporting something our community desperately needs is always a win. They recently shared a podcast from the Angelina County Chamber Podcast from two years ago that explains how the business works.
Simply put, they are moving because of the rent going up. They have a very precise way of bookkeeping that is tailored to their business and the increase didn't allow for the financial future Absolutely Fiction Books has planned.
As I learned more about the business model I was intrigued and heartened that even though they are moving, they will find a new spot to serve their customers.
I Got An Unexpected Signed Copy Of A Book At Absolutely Fiction Books
I picked up three books and one of them was my friend and local author James Wade's 'Beasts Of The Earth.' He had recently visited the bookstore and met with his readers.
I was glad to pick this one up to add to my James Wade collection, and I was surprised that it was a signed copy. Take some time and support Absolutely Fiction Books before the move. I was pleasantly surprised by the entire interaction.
If you have any gift cards they are asking that you use them now before the move. They also offer personalized solutions for libraries and schools.
Goodwill Bookstore in Nacogdoches
Goodwill Central East Texas is opening a new bookstore in Nacogdoches, Texas on Friday, August 19. Here are a few photos from the new facility which is located at 2421 North Street.
Look Inside This Quaint Bookstore In Sulphur Springs, Texas
If you ever make it to Sulpher Springs, Texas stop into this independent book store full of books signed by the authors.